Managing Director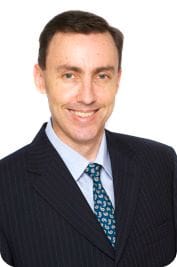 Mr Robert Brownie

GradDipAppSc, GradCertSc, BSc, MIMC, AIMM
Chairman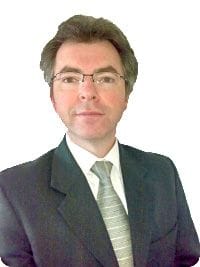 Dr David Newman

MB, BS, DAvMed, PhD, MRAeS, FAICD, FAIM
Insight Acumen's Managing Director, Robert Brownie, has a unique set of skill sets and experiences. He spent 21 years in the Royal Australian Air Force (RAAF) and 5 years at Boeing Defence Australia (BDA) before starting Insight Acumen.
Rob's 21 years in the RAAF included tour as a Navigator on the F-111C strike aircraft at RAAF Base Amberley, Queensland, tour as Navigator/Communicator and 2 tours as Tactical Coordinator (TACCO) on P-3C maritime patrol aircraft at RAAF Base Edinburgh, South Australia, posting as Aviation Physiology Training Officer at the RAAF Institute of Aviation Medicine (AVMED) and posting as P-3C projects desk officer in Capability Development Group, Russell Offices.
Rob's 5 years at BDA were spent as an operations analyst in the Systems Analysis Laboratory (SAL). The role included support for senior decision makers, in particular responsibility for air domain subject matter expertise, and three years involved with the virtual warfighting Joint Collaborative Experimentation - Boeing (JCEB) program. The transition into this role has been described as taking a warfighter and teaching them science. Boeing supported tertiary studies in the form of post-graduate programs in Operations Research and Statistics. Rob's job included extensive use of analysis, modelling, simulation and experimentation.
One rewarding achievement on the modelling and simulation side was using a discrete event modelling software tool called ExtendSim to build a model of the Army Aviation Training and Training Support (AATTS) system. The model supported Global Services & Support division within Boeing Defence Australia and showed the impact of six concurrent aircrew courses and their curricula (to the training event level) on utilisation of flying instructors and aircraft. Other key metrics included throughput (students per year) and time to train.
Rob is a graduate of the University of Melbourne (BSc) and the University of New South Wales (GradDipAppSc, GradCertSc). He has also completed an international aerospace physiology course at the USAF School of Aerospace Medicine (USAFSAM), where a highlight was riding the centrifuge at Brooks Air Force Base to 9G.
Rob is a member of several professional associations including the Institute of Management Consultants (IMC) and Simulation Australia (formerly SIAA). He is also a Certified ExtendSim Consultant, one of only 2 entities in Australia to be granted that certification.
Rob has flown nearly 3,000 hours as aircrew in RAAF aircraft and holds a Commercial Pilots Licence, but faces the common challenge of finding the time to exercise the privileges of the licence. Interests include Formula 1, snooker and hiking the Camino (many route choices) and/or US Pacific Crest Trail with my wife in the not-too-distant future.
Insight Acumen's Chairman, David Newman, has over 20 years experience across a number of industries, including health, defence, aviation, tertiary education and strategic consulting.
He is currently the Managing Director of Flight Medicine Systems Pty Ltd, a company that provides highly specialised aviation medicine training, research, project management and consultancy services to the global aviation industry. He was previously an officer in the Royal Australian Air Force. He is also currently a chairman, director or member of several boards and committees in Australia and internationally, and is a consultant to various arms of the Australian Government.